MC8200 Invisible Zipper Foot 9mm - Janome

Foot New Home MC8200 Invisible Zipper 9mm


Accufeed Invisible Zipper Foot single 9mm - Janome

The foot can be set to sew on each side of the zipper. The edge of the foot guides the zipper to ensure stright placement. The AcuFeed mechanism is great for zippers in thin or stretchy fabrics; it feeds all the layers through evenly for a polished look.


Automatic Buttonhole foot MC15000 - Janome

The foot can be set to sew on each side of the zipper. The edge of the foot guides the zipper to ensure stright placement. The AcuFeed mechanism is great for zippers in thin or stretchy fabrics; it feeds all the layers through evenly for a polished look.



Out of Stock
Bee In My Bonnet Seam Guide Color Denim

Bee In My Bonnet Seam Guide Color Denim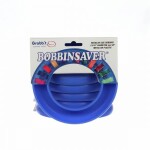 Bobbin Saver Blue

Bobbin Saver Blue



Out of Stock
Bohin Sewing Machine Needle Threader-

Bohin Sewing Machine Needle Threader-


Double Needle Threader

Double Needle Threader


Ergonomic Machine Tilt Platform

Ergonomic Machine Tilt Platform


Flat and Stubby Screwdriver Set

Flat and Stubby Screwdriver Set


Handy Nets Spool Covers

Handy Nets Spool Covers



Out of Stock
Janome 1/4" Foot w/out Guide 9mm BP
Janome 9mm Foot Accessory Case
Janome Applique Foot
Janome Clear View Quilting Foot w/ guide
Janome ClearView 1/4in 9mm foot

Foot New Home / Janome Clear View 1/4in Seam


Janome Embroidery Hoop ASQ22 859428060
Out of Stock
Janome Even Feed Foot
Janome MC15000 Accessory Case
Janome Optic Magnifiers 20 BP-1
Janome Table Stand for M7
Out of Stock
Janome Upper Feed Standard Foot AD
Machine Pad 12x21

Get A Grip Machine Pad Large 12in x 21in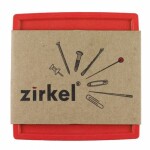 Magnetic Pin Organizer Red

Magnetic Pin Organizer Red


Needle Threader

Needle Threader


Needle Threader Plastic / Aluminum

Needle Threader Plastic / Aluminum


Needle Threader with LED Light

Needle Threader with LED Light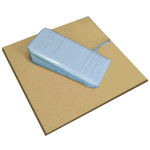 No Slip Pad for Machine Foot Pedal

Machine Foot Pad No Slip


Stack 'N Store Bobbin Tower

Stack 'N Store Bobbin Tower


That Purple Thang Tool

That Purple Thang Tool


Thread Socks

Thread Socks


What Happens At the Beach Microfiber Cleaning Cloth

What Happens At the Beach Microfiber Cleaning Cloth



Out of Stock
Wool Pressing Mat 4in x 4in x 1/2in Thick

Wool Pressing Mat 4in x 4in x 1/2in Thick


Zirkel Magnetic Pincushion Black

Zirkel Magnetic Pincushion


Zirkel Magnetic Pincushion Lime Green

Zirkel Magnetic Pincushion Lime Green


Zirkel Magnetic Pincushion Purple

Zirkel Magnetic Pincushion Purple


Zirkel Magnetic Pincushion Turquoise

Zirkel Magnetic Pincushion Turquoise



Out of Stock